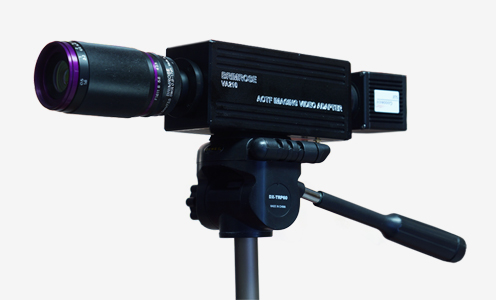 Brimrose AOTF hyperspectral imager modules enhance image quality and reduce distortion in imaging and spectroscopy, biomedical and semiconductor applications, environmental monitoring and remote sensing. Brimrose offer two products, the VA210 Video Imaging Adapter and the IS510-0.9-1.7 Hyperspectral Imager.
The VA210 Series of Hyperspectral Imagers are designed to measure visible or NIR hyperspectral imaging data remotely on a variety of materials. These hyperspectral imagers are suitable for numerous kinds of research, including biological and biomedical, for military uses, for oil spill discovery, for online process monitoring and for waste material sorting.
The imagers have high spatial resolution for the visible/NIR and SWIR spectral ranges. Brimrose's Hyperspectral Imaging Systems provide enhanced image quality and are optimized for minimal image distortion. For more detailed product information including the VA210 technical specification, please view the VA210 video adapter brochure.
Brimrose IS510 Hyperspectral ImagerThe miniature SWIR Hyperspectral Imaging Spectrometer IS510 series is designed for SWIR spectral imaging, and can be used for both telescopic and microscopic applications.
The AOTF SWIR imaging system with Brimrose Synthesizer Electronics provides a narrow-bandwidth and rapid-wavelength selection and intensity control. This imaging spectrometer system comprises an integral system that can produce hyperspectral imaging on any target area, including microscopic (with an adequate adapter) by use of a 2-D InGaAs camera and AOTF operating as a monochromator. This unit includes image acquisition and AOTF control electronics in a single package unit that can easily be interfaced with any laptop (running WinXP+ or above).