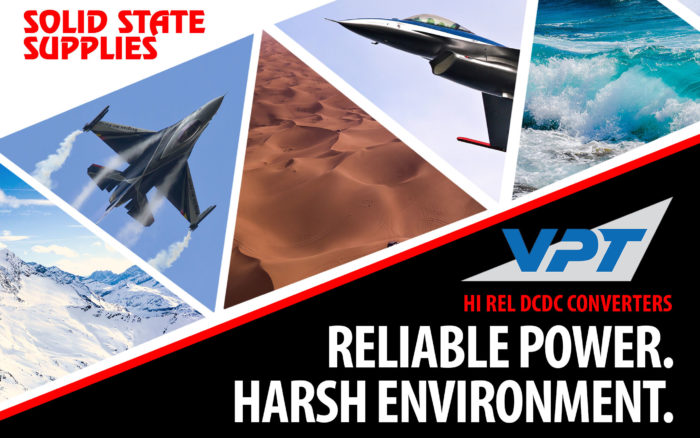 System designers are under continual pressure to reduce costs and development times. One of the primary methods of achieving this is by using Commercial Off-the-Shelf (COTS) hardware as it's readily available, reduces acquisition costs and can offer the latest technology. The main weaknesses of commercial grade parts are product lifetime, input voltage and transient range, temperature range, and limited ability to withstand severe environmental conditions such as temperature cycling, shock and vibration. Therefore, the challenge is to take advantage of commercially available hardware without sacrificing system performance and reliability, or redesigning the system only a few years into production.
To that end, VPT have based the VXR series of DCDC converters and matching EMI filters on designs that have proven themselves in mission critical systems for military, space and flight avionics but without the cost of full MIL standard compliance.
The VXR series from VPT retains full performance over a wide temperature range of -55°C to 105°C with no power derating and is available with single or dual voltage outputs from 7W up to 250W. The award winning V-SHIELD® epoxy encapsulation minimises noise and allows an industry-leading continuous input voltage range from 9 to 60 VDC with transients up to 100 VDC making it ideal for applications from ground vehicles to commercial and military aircraft, to the unique power needs of unmanned systems. For more information, please contact Tom.Freeman@sssltd.com or use the form below quoting "DCDC Jan".