Introducing the new Digi IX20: a cloud managed LTE cellular router. This high-performance router is built with industrial infrastructure and advanced security features; the Digi IX20 is ideal for critical applications, and its versatility makes it suitable for digital signage, retail kiosks, and other assets where it is vital for transactions to be secure.
The router delivers primary and backup WWAN connectivity over software selectable multi-carrier LTE, and supports security software such as stateful firewall, MAC filtering and VPN, and management software such as SNMP, event logging, analyzer trace and QOS. This enables the router to be used in PCI or NERC-CIP compliant applications.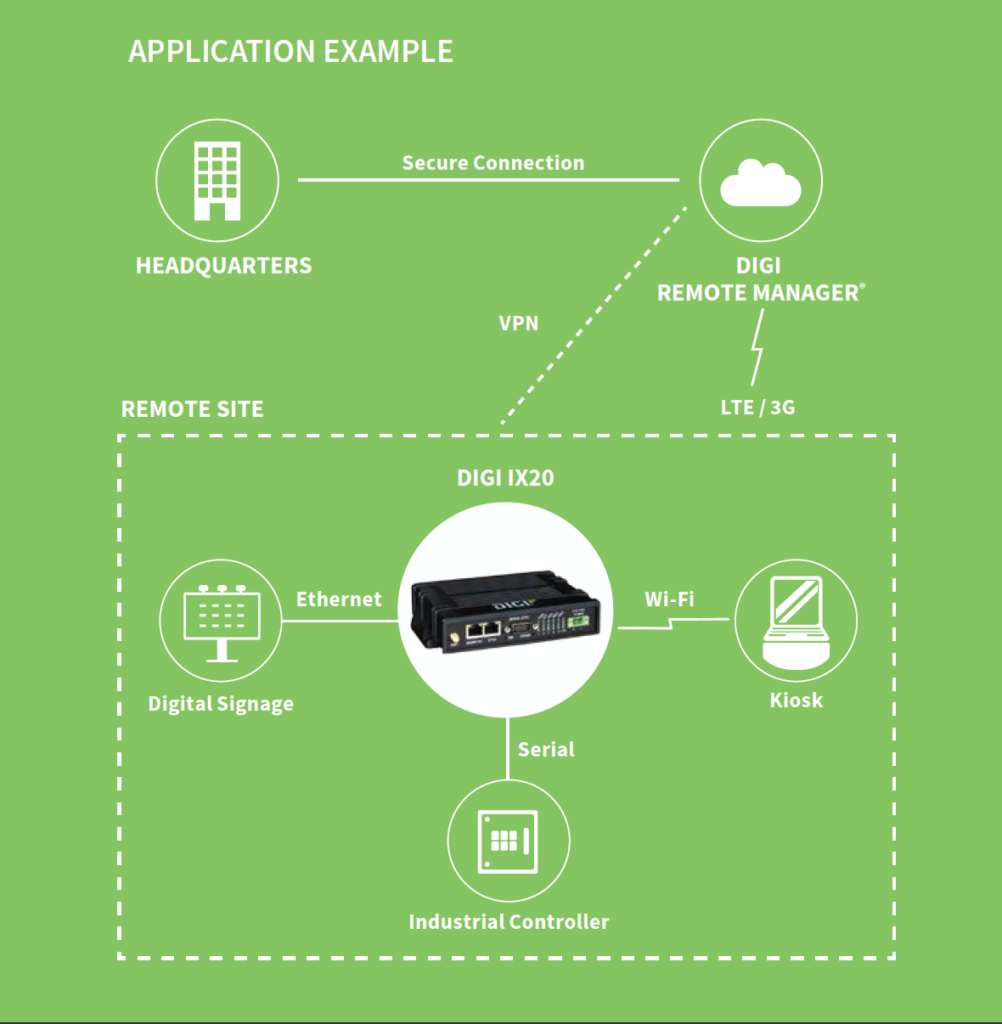 Key Features:
Compact and economical cellular routing platform
Redundant connectivity with dual SIMs and Digi SureLink
Dual Ethernet ports and single serial port
Global bands and single part number to simplify global distribution, deployment and management
Secure: Digi TrustFence® for device security, device identity and data privacy
Digi Remote Manager for easy set up and remote management
Digi Remote Manager
The Digi IX20 is compatible with Digi Remote Manager® – a cloud device management platform that allows devices to be set up, deployed, and maintained remotely and securely.
Get in touch for more information using the form below or view the datasheet here.