Map Unavailable
Date/Time
Date(s) - 23/02/2023 - 16/06/2023
All Day
Categories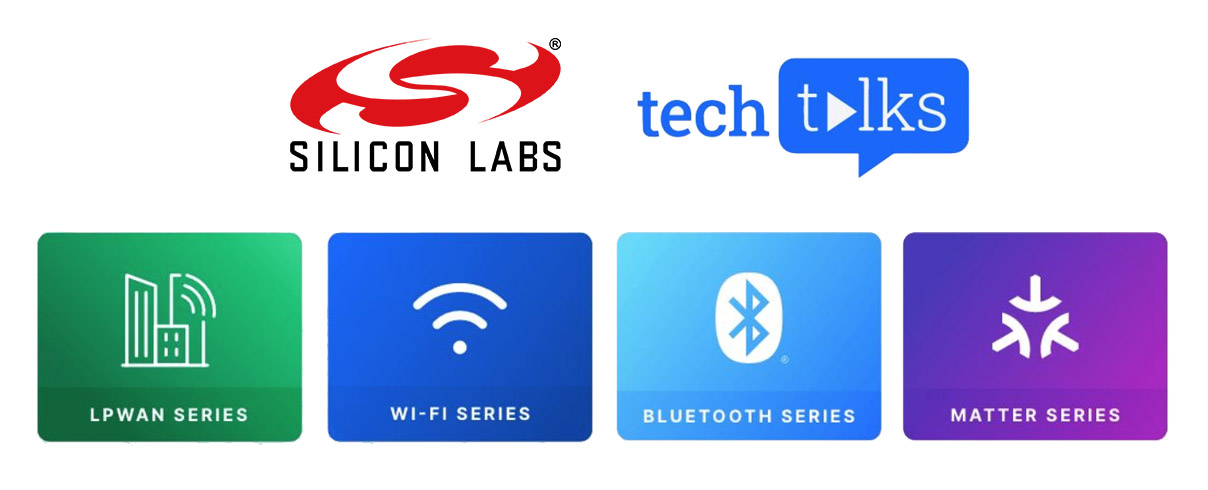 Silicon Labs are running a series of free one-hour technical online training sessions. The sessions will be lead by Si Labs engineers, focusing on topics like Matter, Wi-Fi, Bluetooth and LPWAN, to help build the development skills needed to deliver cutting-edge products.
Wi-Fi Sessions:
02/03/2023 – Designing Low Power Applications with Wi-Fi 6
30/03/2023 – Fast Track Your Wi-Fi 6 Device Certification
27/04/2023 – Design With Our New Multiprotocol Wi-Fi Module
25/05/2023 – Building Smart Home Devices with Always-On Wi-Fi 6
22/06/2023 – Developing Wi-Fi 6 Sensors Using SiWx917 and Matter
Matter Sessions:
09/03/2023 – Certifying a Matter Device: Thread and Wi-Fi
06/04/2023 – Getting Started: Matter Over Wi-Fi
04/05/2023 – Start Your Matter Development Journey
01/06/2023 – What's New in Matter?
LPWAN Sessions:
16/03/2023 – Getting Started with Amazon Sidewalk
13/04/2023 – Introducing FG25 for Wi-SUN FAN 1.1
11/05/2023 – Optimizing FG23 for Battery Life & Performance
08/06/2023 – Designing Long Range Devices with Amazon Sidewalk
Bluetooth Sessions:
23/02/2023 – ML in Predictive Maintenance and Safety Applications
23/03/2023 – Unboxing: What's New With Bluetooth
20/04/2023 – What's New with Bluetooth Mesh 1.1
18/05/2023 – Bluetooth Portfolio: What's Right for Your Application
15/06/2023 – The Latest in HADM with Bluetooth LE