The waste collection and recycling sector is undergoing a digital transformation, and leading platform provider AMCS called upon Solid State Supplies to help overcome a systems integration challenge to guarantee optimal performance.
AMCS offers an enterprise grade cloud and software platform to thousands of waste and recycling companies across the globe. The cloud-based software manages waste and recycling collection using on-board vehicle computers that provide real-time route data, on-board weighing, and waste and recycling bin identification. Finding that off-the-shelf products couldn't meet a number of key requirements, AMCS engaged Solid State Supplies as their hardware partner to provide an automotive grade PC to sit inside the limited space behind the driver's seat.
"We realised we had a one-off opportunity to help AMCS get their system 100% right, so we didn't want to make any assumptions. We adopted a consultative approach, took a step back and asked for detailed specifications for the complete system from front end to back end." observes Chris Waldron.
The AMCS team worked with Solid State Supplies to develop a PC hardware spec which covered everything from the processor capability, the memory size and storage devices, down to the hardware interfaces on the PC itself. One of the important factors was being able to quickly install and remove the PC, and a custom chassis was developed allowing the PC to be installed in seconds. It was also really important that the PC could be hidden from view to deter thieves, as well as meeting environmental, system, connectivity and reliability requirements.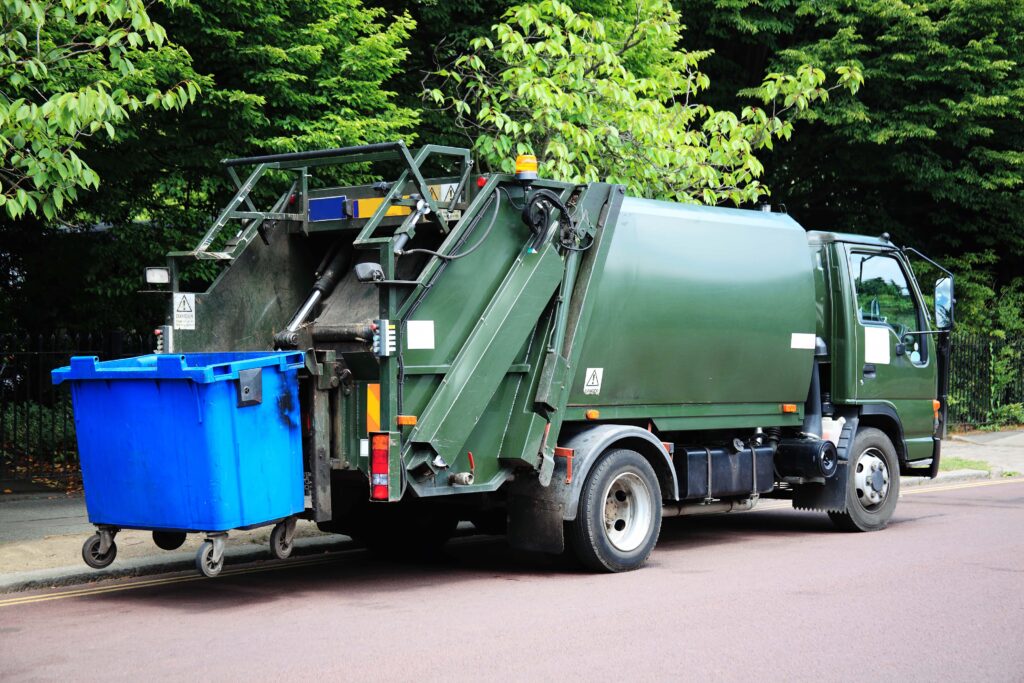 ---
Adding value as a hardware supplier
The AMCS platform supports different operating systems, but AMCS ideally wanted to standardise on one on-board computer (OBC) to suit all installations. The solution was to load the desired operating system (either Windows or Android), as well as the customer's own application, onto a solid state drive (SSD). Solid State Supplies would provide the SSD in a drive caddy, ready to plug into the OBC, and the system was designed such that this could happen without needing to open up the whole OBC unit.
Reducing time to market and minimising EOL impact
The partnership between the two companies developed further as Solid State Supplies proved their depth of knowledge and understanding of embedded technology. "We have engineers working for us with an incredible knowledge of the embedded world which is invaluable to customers", commented Waldron. "We are able to tell AMCS what to expect next in terms of trends and developments in the embedded world as well as proactively work with them to reduce their time to market and minimise the impact of EOL.
---
The importance of good screen visibility
One of the key features lacking in the current monitors they were using was an appropriate range of brightness levels. "On grey days with low sunlight levels, the monitors were difficult to read", explains Waldron. "Working with one of our monitor suppliers, we solved this problem by introducing a custom backlight to increase the brightness levels on the screen from the standard 200 candelas up to 700 candelas. At the same time, we added an extra speaker to the monitor to overcome the background noise in the cab."
AMCS also needed the monitors to have multiple inputs as some of the hardware configurations were VGA and some were HDMI, depending on the operating system being used. A 'one monitor fits all' solution with VGA, HDMI and composite video inputs was provided as standard. This could then be retrofitted with existing hardware already in the field, to avoid incurring the cost of purchasing additional hardware. Solid State Supplies introduced this customisation to the IP-rated touchscreen monitors, which it further customised by adding the AMCS logo.
Identifying cabling and connector solutions for tough conditions
Solid State Supplies also reviewed the type of cabling utilised to connect the PC to the monitor, and developed a custom cable that connected sound, video and power from the PC to the monitor while feeding back touch-screen information.
We were able to go one step further by working with AMCS on custom cable lengths for their other cabling needs around the trucks. As there were weighing scales and weighing stations built within the trucks, we knew that lots of custom IP-rated cables would be needed. We have an excellent cable supplier and obtained specs from AMCS on every cable needed. We now supply AMCS with M12 cables and connectors with 12mm locking thread designed for wash-down and corrosive environments – ideal for withstanding the dirty, wet environments the waste vehicles visit. We are able to provide various lengths of cables to AMCS from 3m up to 25m to suit different scenarios.
By adopting a consultative approach and going the extra mile, Solid State Supplies was able to save AMCS time and money as well as shorten its vendor chain.
---