Enabling AI ultrasound scanning advances through retrofitting custom medical PCs
Intelligent Ultrasound is an Oxfordshire-based company using proprietary AI technology to improve ultrasound scanning efficiency, make the learning of ultrasonography easier and reduce omissions and errors. Sonographers mustn't miss any abnormalities – especially when scanning pregnant women for foetal abnormalities – but they are often under pressure to carry out examinations in a short timeframe. The minutes saved on each assessment when scanning with Intelligent Ultrasound's AI technology all add up and can equate to a substantial time saving each working day.
Intelligent Ultrasound had a potential 4,000 scanning units successfully in use in the USA and UK, which they wanted to retrofit with a custom medical PC to use with their AI technology. However, they were facing an application-specific hardware problem; they needed a powerful PC to accommodate a plug-in ultrasound probe and two accessory mPCIe fast graphics cards within a small footprint.
Intelligent Ultrasound required help from a company with the expertise and resources to develop a prototype within a very tight timeframe, add some customisation and provide medical certification for the UK, Europe and the USA.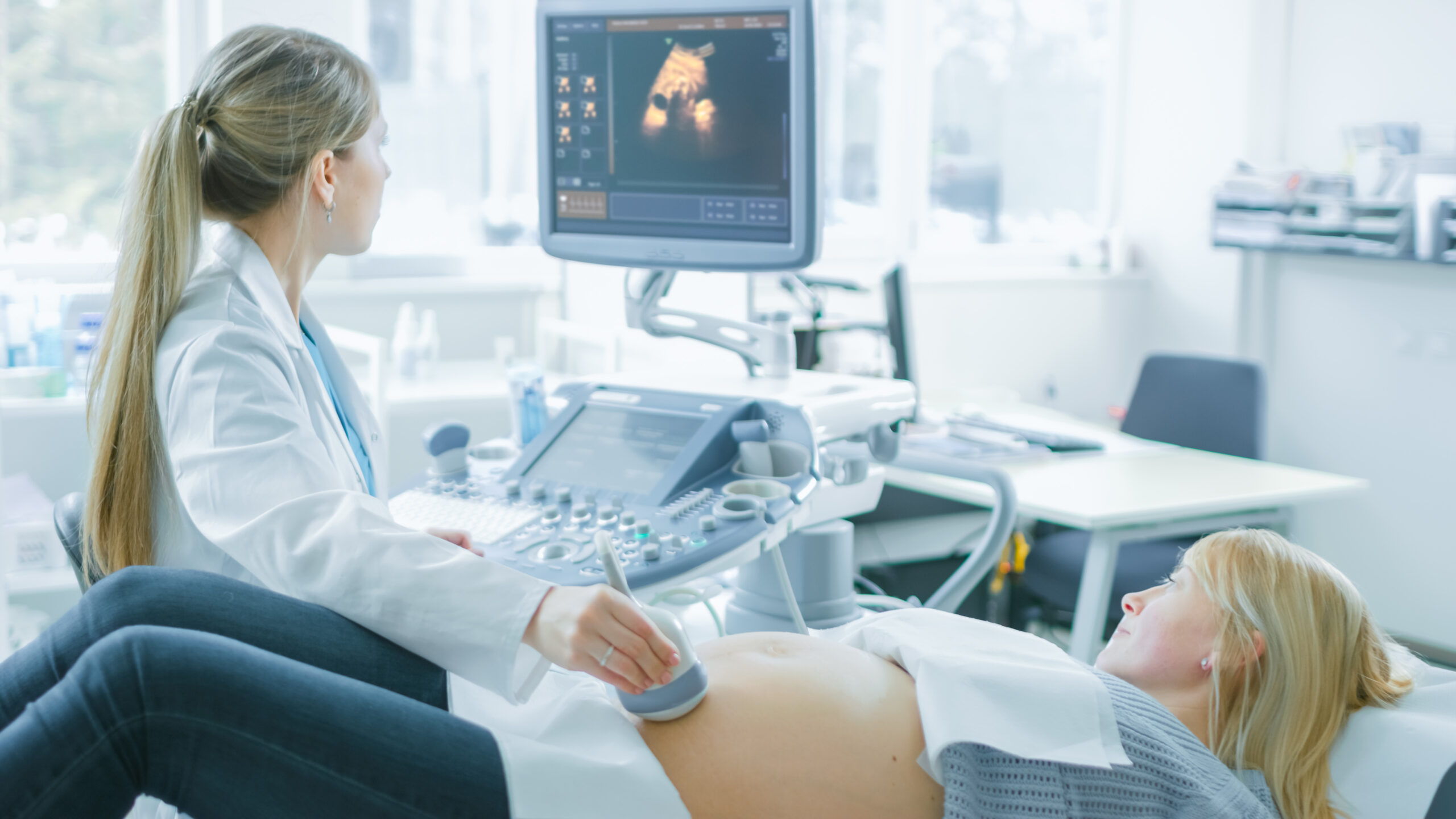 Developing a rapid prototype
Solid State Supplies reacted quickly to consult with Intelligent Ultrasound, understand their problem, and rapidly develop a prototype. The solution had to be technically advanced, mechanically configurable, and customisable without being a complete custom-made assembly. "We liaised closely with our hardware suppliers and identified a product in production that fulfilled two-thirds of the criteria mechanically and electronically," said Mark Widdowson, Product Team Leader – Embedded Displays Solutions at Solid State Supplies.
"After persuading the manufacturer to work with us to resolve mechanical issues and manage the thermal dynamics of the package, we also convinced them not to insist on a costly minimum order quantity. Getting manufacturers to do this is extremely hard as they usually don't want to go down a customised route, so earning their trust was important as we proved that they could be successful by deviating from the norm".
Solid State Supplies then pulled out all the stops to meet all the remaining specifications and hit the right price point. After only ten days, the company was able to dispatch a sample PC with a slight adaptation to accommodate some of the extra interfacing required for the application. The short turnaround time and level of understanding achieved by Solid State Supplies proved to Intelligent Ultrasound that the company was a trusted hardware partner. "We have in-house technical experts with medical experience who quickly made sense of the brief to come up with a solution for Intelligent Ultrasound," explains Widdowson.
"We obtained the prototype very quickly, which showed that we could take their brief, get our manufacturer on board and hit all the customer's requirements. We also advised Intelligent Ultrasound on medical-specific aspects of the hardware based on our extensive medical technology expertise."
Assistance with medical certification in the USA
Existing Intelligent Ultrasound scanners are used in the medical market in the USA and the UK and are medically certified in both countries. The US Food and Drug Administration (FDA) regulates medical devices to ensure their safety and effectiveness and carries out a national programme to assure the safe use of electronic products in the USA. As the scanners had been modified with retrofitted hardware that was not FDA-approved, the product needed to go through the medical certification process again at considerable expense to the customer. Solid State Supplies' knowledgeable medical technology experts worked closely with Intelligent Ultrasound to submit timely answers to the FDA during the application process to meet deadlines and avoid incurring additional expenses. We received numerous questions and had a time limit in which to respond, but we have a good deal of expertise in this area to share and medical technology knowledge we can draw on".
Customising the scanners with logos
Intelligent Ultrasound also asked Solid State Supplies to add a custom logo on some monitors. Any customisation of the monitors would typically involve nonrecurring engineering costs (NRE) and, in most cases, would require a minimum order of around 1,000 units. Solid State Supplies took on this challenge and found a solution that could add the desired customisation to the monitors without needing NRE, whilst adding another level of protection.
The secret to success
Widdowson reveals that the key to success for this systems integration project was down to Solid State Supplies' quick turnaround time and willingness to go the extra mile. "We were able to take Intelligent Ultrasound's brief and work with our hardware suppliers in a joined-up way straight from the get-go," explains Widdowson. "This is because we have technical experts we draw on who not only have the necessary medical knowledge but have also worked both customer and supplier-side previously, and therefore understand where the pain points lie for both and can pre-empt and resolve them."
---