Inseego's 5G Vision
The Inseego 5G vision is to transform what's possible in business and in everyday life; bringing the power of 5G to a world of new applications.
When people hear '5G', it's common that 'faster smartphones' spring to mind – but 5G is much more than that:
It's a paramedic sending scans from the ambulance to the ER on the way to the hospital.
It's an energy company averting power outages with real-time monitoring of the grid.
It's a smarter city with faster-flowing traffic and mass transit systems.
It's a smarter home with computers, TVs, game consoles and many other connected devices.
It's also smarter factories, smarter farms, connected cars, augmented reality…and much, much more.
---
Put yourself on the leading-edge with Inseego's ground-breaking connectivity devices
Making 5G Real
Inseego's 5G portfolio boasts a range of Fixed Wireless Access, mobile hotspots and IoT modems, routers and gateways, making it easier than ever to bring the power of 5G to your home or business.
Purpose-Built Designs
Reliable, secure connections for indoor, outdoor and in harsh industrial environments.
Trusted Technology
Designed and developed in the United States and trusted by U.S. government entities.
---
Explore the Inseego 5G Range
Inseego WavemakerTM Pro 5G Indoor CPE FG2000e
Superior Wireless Indoor Router Connectivity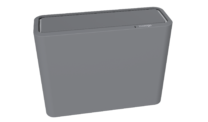 Boundless Performance – gigabit-class1 fixed wireless solution; using Qualcomm's Snapdragon
Advanced router functionality: concurrently connects 128 devices with dual-band Wi-Fi 6, 4×4 MIMO, and multiple ethernet ports
High Availability with Dual SIM: Support for 2 carrier SIMs and auto-switching between cellular networks and ethernet WAN
End-to-End Security: OpenVPN, IPSec VPN, and access control. 'Inseego Secure' offers end-to-end device security, threat identification, monitoring and alerts to protect against the latest malware, ransomware, and spyware attacks.
'Inseego ConnectTM Advanced' Platform: in-depth device management, diagnostics, and manage a fleet of devices from a single dashboard
---
Inseego WavemakerTM Pro 5G Outdoor FW2000E
Fast 5G Connectivity to More Businesses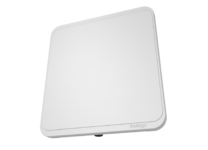 High Gain Antenna: Delivers up to 14dbi gain to achieve longer range and higher all-around data throughput
5G Connectivity: Faster 5G speeds, higher bandwidth and lower latency to more rural and suburban customers*
Enterprise Grade Security: advanced encryption, hacker prevention, password protection, guest Wi-Fi network, and more
Device Management + Inseego ConnectTM: Includes remote device management capabilities for one device with tiered upgrade options for advanced device management, monitoring and diagnostics for multiple devices
Dual SIM, Multi-carrier Support: Support for 2 carrier SIMs and auto-switching carriers
* data plan required. Coverage and speeds subject to network availability.
---
Inseego WavemakerTM Pro 5G Indoor CPE FX2000e
Reliable and Secure High-Speed Indoor Connectivity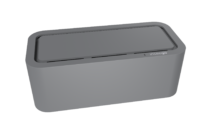 5G Gigabit Speeds: gigabit-blass download speeds and supports 4G fallback at LTE CAT 22 speeds for extended coverage
Superior Connectivity: multiple connectivity options, dual-band Wi-Fi 6 for up to 32 connected devices, one ethernet LAN port that supports up to 1 Gbps
Dual-SIM: multi-carrier firmware, offering dual SIM support with auto-switching based on signal strength, data usage, service availability, and quality.
Strong Security: OpenVPN and access control with end-to-end device security, threat identification, monitoring and alerts to protect against the latest malware, ransomware, and spyware attacks
'Inseego ConnectTM Advanced' Platform: in-depth device management, diagnostics, and manage a fleet of devices from a single dashboard
---
Inseego WavemakerTM Pro 5G Industrial Gateway S2000e
Fastest, Dependable Industrial 5G Gateway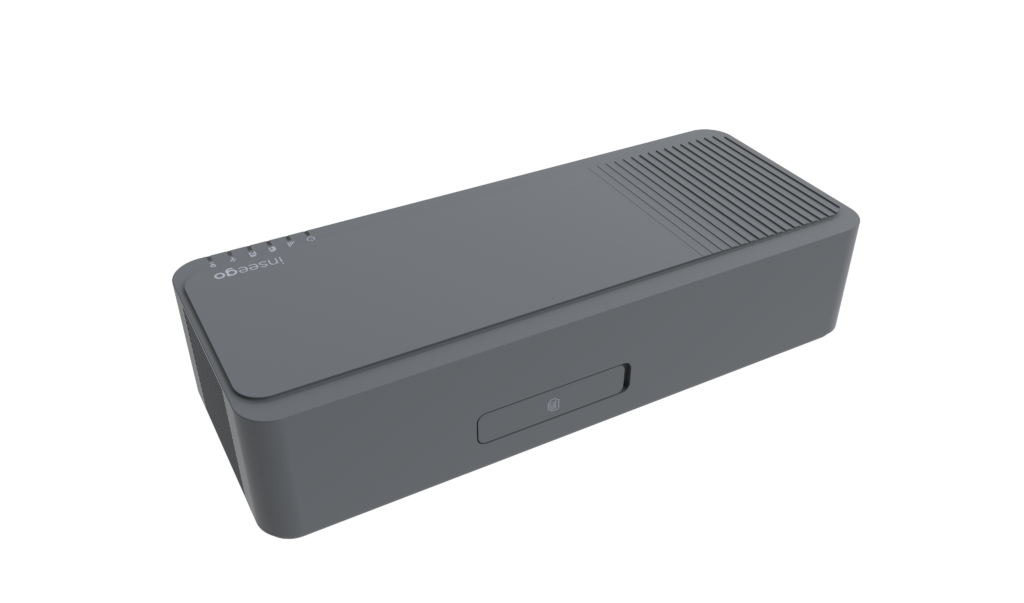 Ultra-Reliable Global Connectivity: supports any public or private network, operates on numerous service providers across the world
24/7 Continuous Multi-Gigabit Connection: Advanced thermal management, WAN management, active keep-alive dual SIM management
Millisecond Latency: Ultra-low latency, unlocked by 5G commercial or private networking, for real time data access and management.
Industrial-Grade Hardware: From desktop to wall, rack pole or DIN rail install, its thermal design allows use in a server room, harsh factory environment or even outdoor enclosures while operating at multi-gigabit speeds
Remote Management: Convenient remote single device management capabilities; upgrade available for multiple devices and additional device management, monitoring and diagnostic features
---
Inseego M2000 – 5G MiFi
5G MiFi Mobile Hotspot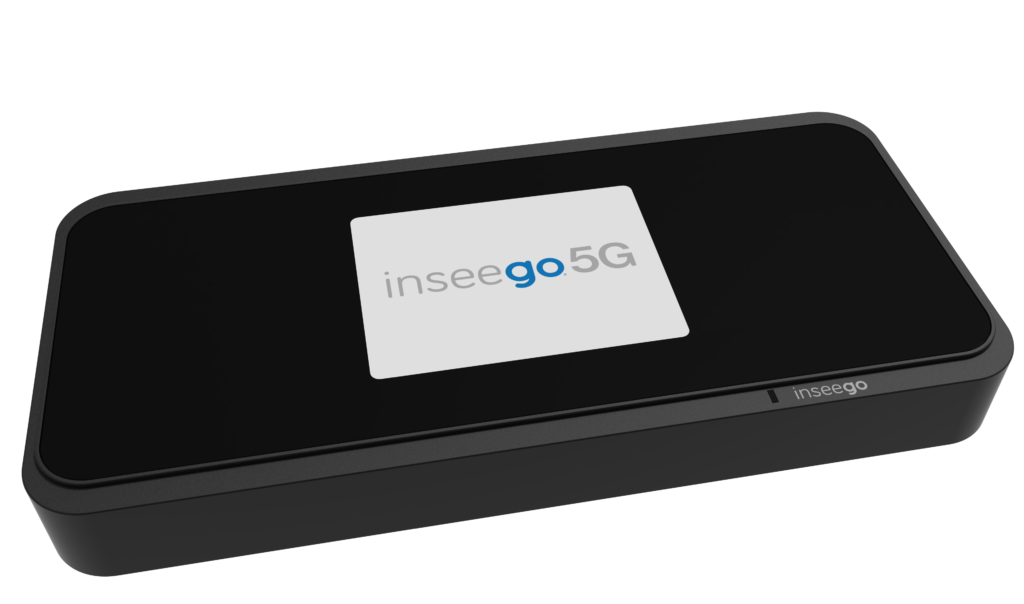 5G Wi-Fi on the Go: download speeds up to 2.7 Gbps1 and fast 4G LTE fallback
40% faster Wi-Fi speeds, 4x data throughput increase per user, connect up to 30 devices
Enterprise Security Grade: advanced encryption, hacker prevention, password protection, guest Wi-Fi network, and more
Advanced Device Management: remote device setting configuration, GPS location, Geofence alerts, and device logs
All Day Battery: Removable 3500mAh battery with Qualcomm® Quick Charge™ technology
---
Inseego USB 8
The fastest plug-and-play USB modem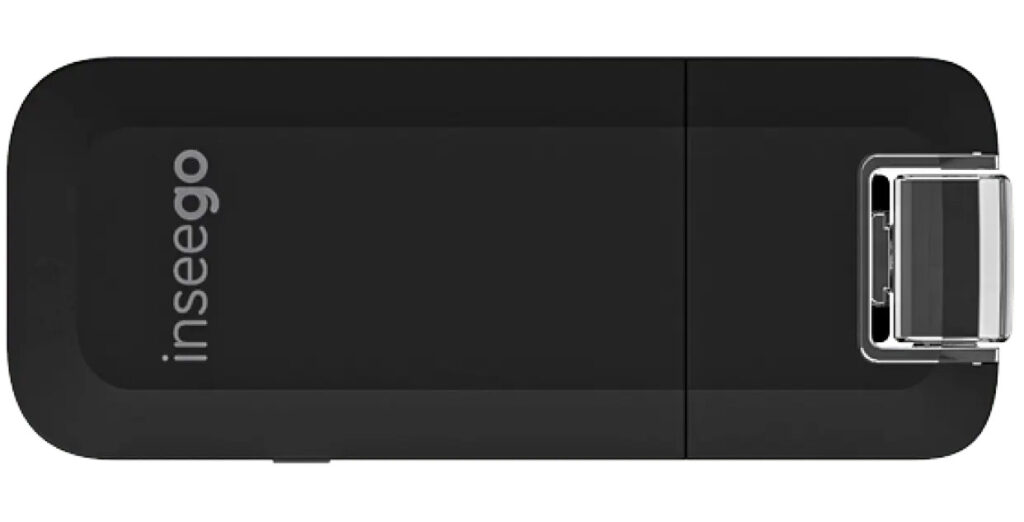 Plug-and-play (no device drivers or software required)
Swivel hinge for easy USB port orientation
Compact form factor
Global connectivity in 200+ countries
FirstNet Ready
Enterprise-grade security features
Integrated sGPS technology supports device tracking
Multi-color status LEDs
2×2 MIMO
Qualcomm® SDX20 chipset
SIM type: 4FF
Cat 18 LTE
91 mm x 37 mm x 11.4 mm; 68g
---