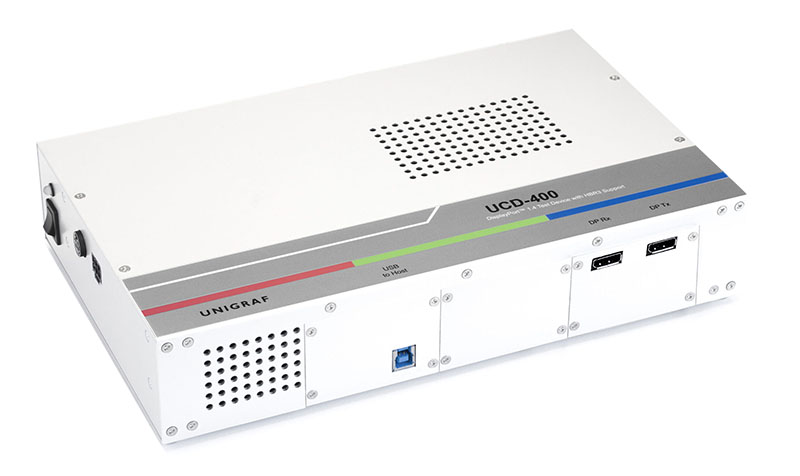 Unigraf specialises in Hardware and Software Test Equipment for testing USB-C™, DisplayPort™, and HDMI™ interfaces.
A worldwide leading video electronics testing company based in Finland, the company is undoubtedly the market leader in DisplayPort Video generators and analysers for product development, compliance testing and production testing.
Testing applications include Compliance Testing, R&D Debugging, Production Line Testing and Test Automation.
The state-of-art test tools are suitable for Laptops, Smart Phones, Monitors & TVs, Tables, Cables and Game Consoles.
---