Embedded computing box PCs are compact industrial aluminium box PCs designed for a variety of applications. A perfect fit for simple automation control and communication tasks, box PCs combine the latest Intel or ARM processors with extensive and flexible I/O support for legacy connections.
The latest mini PCs pack a powerful processor, fast memory and massive storage into a tiny footprint and are able to handle HD media and more demanding applications than traditional low-power systems.
For applications such as intelligent transport, fleet management, asset tracking and transportation logistics, it is usually more cost-effective to utilise a dedicated solution, designed specifically for such applications. Features of dedicated in-vehicle solutions include rugged anti-vibration and anti-shock design, operation over a wide temperature range, protection against high voltages, communication via interfaces such as CANbus and ease of access for maintenance.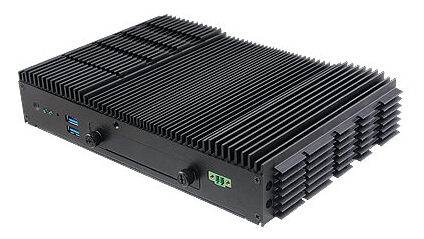 ---