Lightweight and Thin Medical Full Flat Touchscreen PCs with IP65 Front Panel and Antibacterial Outer Shell
The HID range of medical panel PCs from Avalue Technology is designed to meet the stringent requirements of high end medical diagnostic imaging. These models are suitable for use in any medical environment, including operating room, intensive care unit, examination room and preoperative preparation room.
Compliant with DICOM and DIN 6868-157 standards, the 22″ HID-2232 and 24″ HID-2432 can be used for examining medical images including X-ray, ultrasound, MRI, angiography and CT scan, providing accurate DICOM grayscale standard display and images of the highest clarity. The PCs provide 5KV insulation LAN/COM/USB ports for unique leakage protection. The HID-2334 model provides built-in hot-swap battery and an optional four-slot battery charger, enabling all-day operation with battery swapping.
The antibacterial outer shell of these PCs effectively reduces risk of infection. Their full flat front panel is IP65 water- and dust-resistant, which provides greater ease of cleaning and maintenance, and can be cleansed and disinfected with alcohol. The touch screen can be operated wearing gloves, preventing the spread of infection by contact.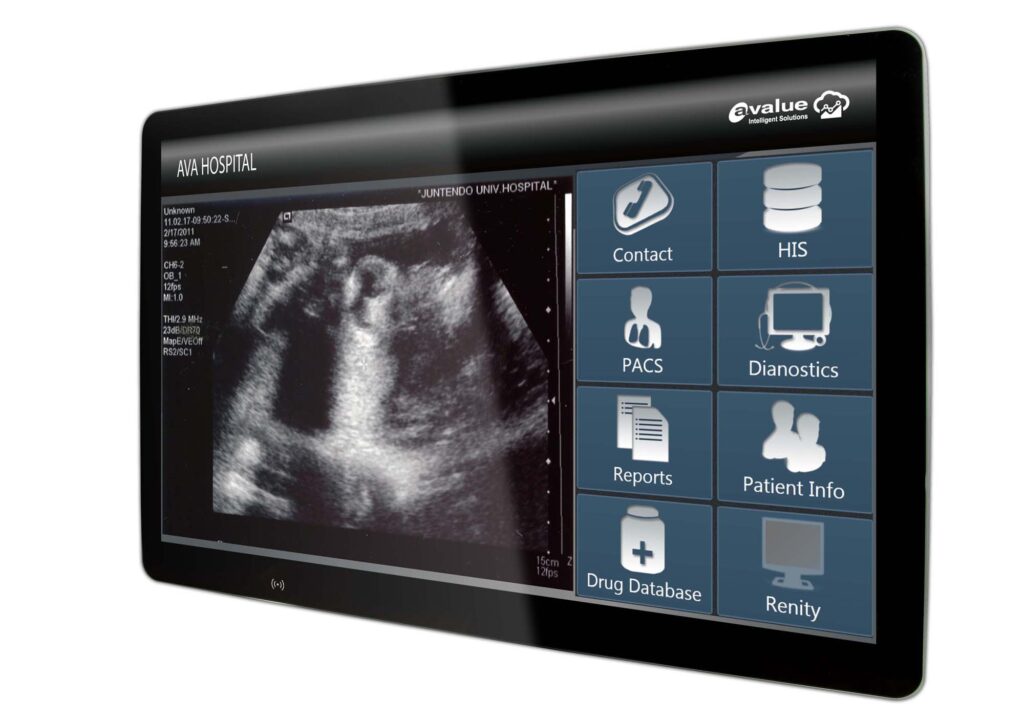 ---