We offer a complete range of laser components and systems for scientific, industrial and
defence applications, fibre laser systems and modules, pulsed laser and diode laser components
---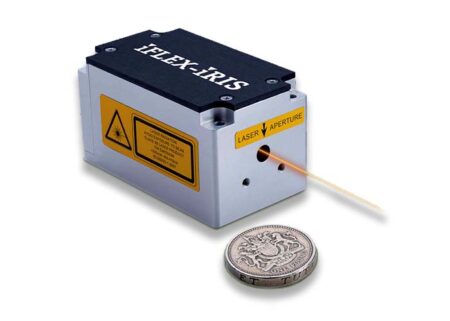 High Performance Diode Lasers
If you are looking for a high stability laser or high performance laser for your application, Qioptiq lasers are an excellent choice. Qioptiq's diode lasers and solid state lasers are developed for the highest reliability and with the most demanding applications in mind. All diode laser modules are guaranteed for long lifetime and deliver exceptional long term power stability with low amplitude noise. Free space and fibre coupled options are available.
Qioptiq laser modules are small in size, with integrated smart electronics and TEC temperature stabilised control. Easy to deploy, Qioptiq's rugged Plug & Play solid state laser solutions are designed with repeatable and accurate beam alignment for ease of integration during manufacture and ease of replacement during service.
The Qioptiq lasers range includes 2-line and multi-line laser engines, which offer multiple lasers combined into one unit and all wavelengths delivered in a co-linear beam via a single-mode polarization-maintaining kineFLEX fiber output.
---
Carbon Dioxide Lasers
Access Laser CO2 lasers offer high stability, portability and adjustable wavelength at reasonable cost. Access Laser products have been widely used in applications such as spectroscopy, biotech research, environmental monitoring, process control, defence and security technology, as well as more conventional applications such as marking and cutting. Lasers range from 400mW to 50W average, with peak powers of up to 1kW with Q-switching.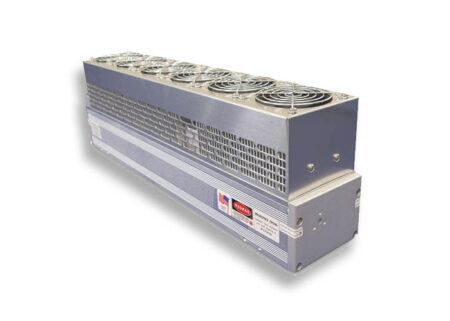 ---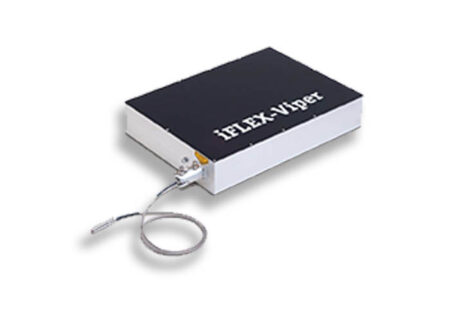 Fibre Lasers
Our range of fibre lasers can address applications from fluorescence and Raman spectroscopy/microscopy, epoxy curing, laser pumping, materials processing, transformation hardening and plastic welding, precision welding, precision alignment, metrology, particle counting, fine cutting and micro-machining, laser printing, laser biomodulation, photodynamic therapy and and laser surgery.
Qioptiq's single mode fibre delivery systems deliver laser light with absolute accuracy. Portable and easy to use, they are ideal for the most challenging precision measurement applications. We offer fibre laser systems and modules from 100mW to 200W.
---
Pulsed Lasers
Pulsed semiconductor lasers in the near IR are commonly used for long distance time-of-flight or phase-shift range finder systems. Excelitas offers a broad range of suited pulsed 905nm lasers offering up to 100W of peak optical output power, which can be increased to up to 300W of peak optical output power by physical stacking.
Critical parameters of these semiconductor pulsed lasers are pulse-width and rise/fall times. The pulse width may be reduced allowing for increased current drive and resulting in higher peak optical power. Quantum well laser design offers rise and fall times of < 1 ns however the drive circuit lay out and package inductance play the greater role and should be designed accordingly.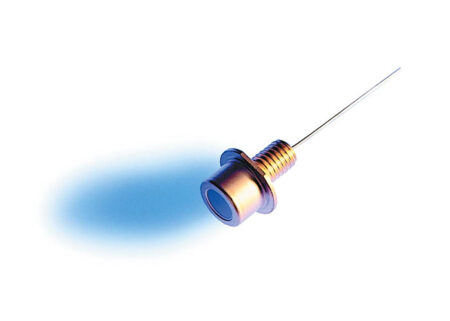 ---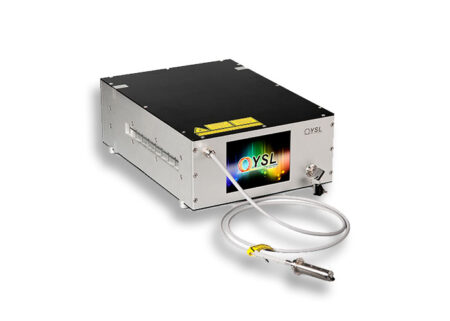 Supercontinuum Lasers
Supercontinuum sources have been widely used in nanophotonics, OCT, fluorescence spectroscopy, fluorescence microscopy, photocurrent measurement and semiconductor inspection. Alternatively referred to as supercontinuum lasers, white light sources, or white light lasers, supercontinuum sources bring new capabilities, higher reliability and lower cost of ownership to a diverse range of industrial and R & D applications.
YSL Photonics develops and manufactures next-generation high power supercontinuum lasers. There are six products in the range, all with outstanding levels of reliability, which YSL achieves by using Gain Switched FP seed lasers rather than mode locked devices.
We can offer powers up to 20 Watts across a 400nm – 2400nm spectrum, and have the added advantage of flexible control of the lasers repetition rate. YSL also offers accessories and options which include an integrated multi-channel AOTF.
---