The World's Smallest 5GNR Monopole Antenna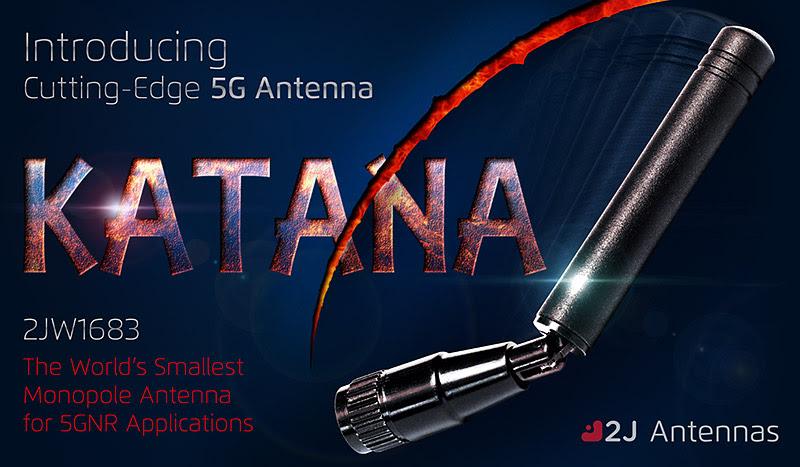 Superior performance across sub-6 GHz frequencies in compact size
Introducing the world's smallest plug-and-play 5G NR Monopole Antenna by 2J Antennas; featuring superior precision and performance, the compact-sized antenna is designed for 5GNR applications, enhancing mobile broadband (eMBB) and ultra-reliable low-latency communications (URLLC).
At a significantly reduced size of only Ø 10 × 80 mm, the 2JW1683 antenna is designed with the new sub-6 GHz technology transmissions, allowing further travel and able to penetrate solid objects such as buildings and busy urban areas making it ideal for access points and terminals.
This plug-and-play antenna solution is designed for movile devices operating within 5GNR / 4GLTE / FirstNet / CBRS / LPWA / CAT-X / CAT-Mx / CAT-NBx / NB-IoT standards. The 2JW1683 antenna also includes backward carrier compatibility with 4G LTE / 3G / 2G mobile devices and offers the new extended LTE B71 at 600 MHz band from TMobile, CBRS B48 and new Sprint/TMobile B25, B26 and B41 bands.
The 2JW1683 is an omni-directional antenna that extends an uninterrupted 360° radiation pattern with extremely high connection reliability while maintaining stable efficiency peak gains across all bands. Combining performance, reliability, and flexibility into a super low profile form factor, makes this antenna the first choice for global broadband mobile applications.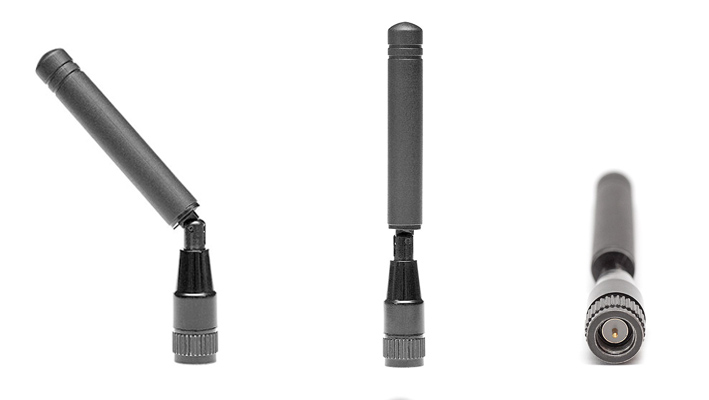 The 2JW1683 "KATANA" Antenna features:
Ultra Wide Band sub-6 GHz Antenna
Superior Performance in compact size
Low Profile form factor – reduces device size
Backward Carrier compatibility with 4G LTE / 3G / 2G
Hinged Connector allows for 45° to 90° tilt position range
Connector Mount Antenna
Ground Plane Dependent
The 2JW1683 is ideal for 5G applications such as: Augmented Reality Wireless Devices; Telemedicine Systems; Smart Cities Mobile Platforms; LTE B71 Mobile Devices; Artifical Intelligence Data Collecting Modules; Manufacturing 4.0; Mobile Gateways and Modems; and Routers, Terminals and Wireless Access Points.