For over 35 years Rochester's growing supplier authorizations has enabled them to provide the world's largest source of end-of-life semiconductors.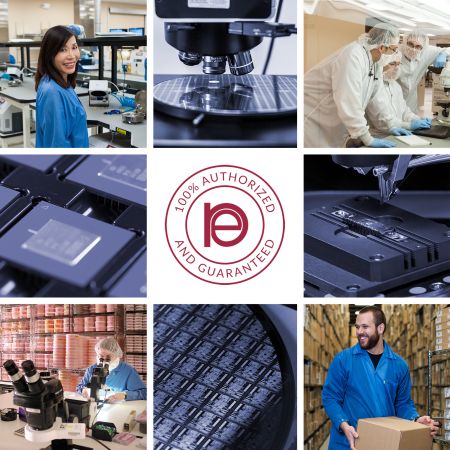 The world's largest continuous source of semiconductor parts
100% Authorized by over 70 leading semiconductor manufacturers
All Rochester parts are 100% authorized, traceable, certified and guaranteed
The world's broadest range of active semiconductors – solving supply chain disruption
The world's largest source of EOL semiconductors – providing a continuous source of supply
Additionally Rochester Electronics is authorized to manufacture devices no longer produced by the original component manufacturer.
Over 12 billion die in stock
Over 20,000 device types manufactured
Capability to manufacture over 70,000 device types
Manufactured using information transferred directly to Rochester from original component manufacturer (OCM)
Ongoing manufacturing of stock products
Build-to-order products
Original manufacturer's die or fab processes matching the original design
Process flows include Commercial, Industrial and Military Temperature, Rochester R, Rochester B,
MIL-STD-883, SMD/QML, and Space-Level S/V
A range of industry standard packaging with a variety of lead finishes including Sn, SnPb and RoHS
For more information, contact sourcing@sssltd.com ,+44 (0)1634 298911 or use the form below.