What is Optical Bonding?
Optical bonding is the process where the gap between the LCD panel and module is filled with a layer of optical-grade adhesives, bonding the two together. Whereas traditionally, there is an air gap in between the glass and the LCD panel which can cause glare and reflection from direct sunlight, and enable moisture to penetrate, causing condensation.
How Does Optical Bonding Improve Display Visibility?
The adhesive causes the transmission of light to be increased; this reduces refraction and results in a clearer display. Eliminating the two reflective surfaces significantly decreases the reflection of light. This will result in higher visibility across different lighting environments.
The improved display quality results in increased outdoor readability by up to 400%, high durability, prevents condensation and increased resistance to extreme temperatures.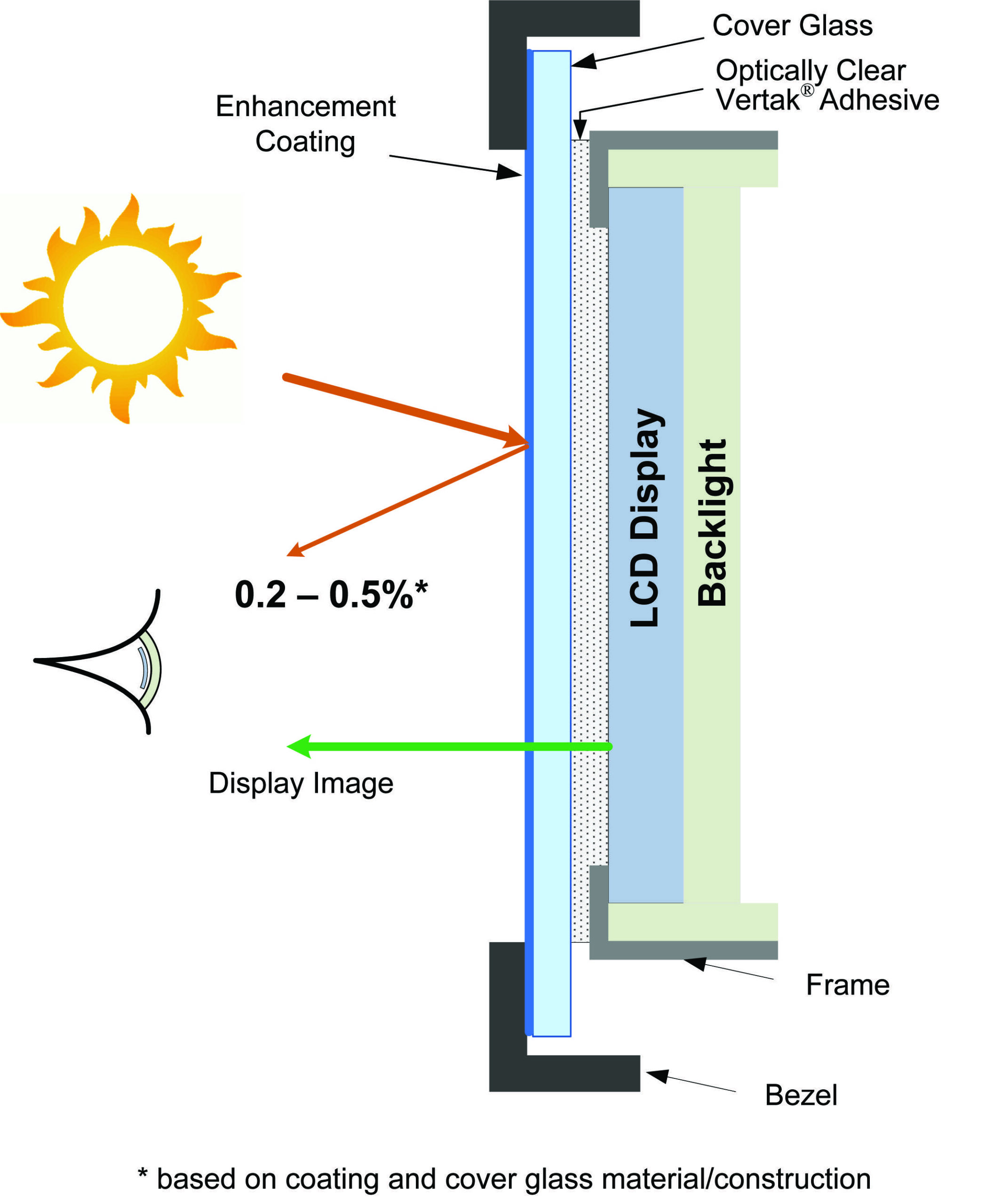 Benefits
Increased outdoor visibility by up to 400%
Provides impact and vibration resistance
Increased durability and strength from the extra layer
Prevents condensation and internal dust build up
Increases resistance to extreme temperatures
Enables thinner displays by eliminating the air gap between the LCD and front surface
IEE Optical Bonding Process
IEE offers optical bonding for any size display; with their in-house bonding and lamination facility, the latest techniques are used to reduce costs, improve production lead-times and production rates, and give you consistently high-quality displays through direct control of the critical process steps. IEE utilises the DuPont™ Vertak® bonding process; a UV stable adhesive technology that allows direct LCD bonding from a 1.5″ to 30″ active display area.
Step 1: Dispense and Cure the Dam
Step 2: Dispensing of Adhesives and Plasma Fill
Step 3: Placing Substrate and Spot Curing
We can offer you custom-sized displays tailored to your requirements that are ideal for Military and Transportation. Speak to one of our experts to find out more.