High Quality Radar Sensors for Industrial and Automotive Applications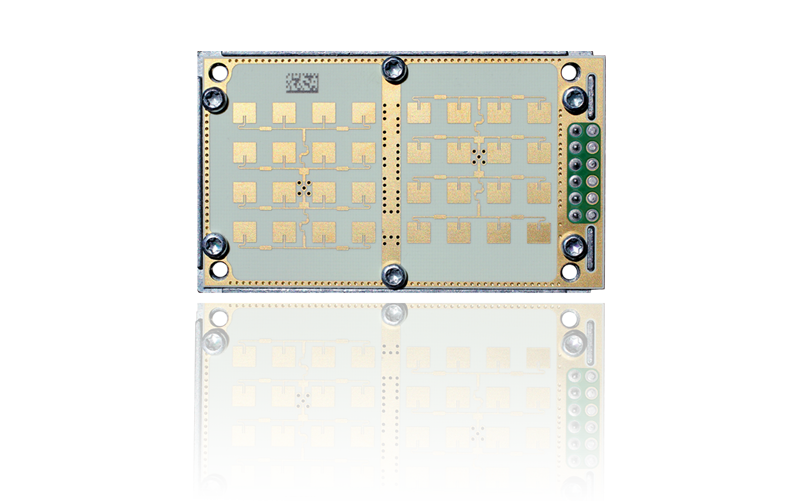 Innovative radar technology is more in demand than ever. For years, radar technology has enriched everyday life through automation and smart solutions; the possible applications for radar sensors are diverse and are constantly evolving.

InnoSenT GmbH has been successfully developing and manufacturing high-quality radar sensors since 1999 and is regarded as a technology driver in the industry. We now offer the InnoSenT range of distance measurement and security radar modules.
RADAR – 'Radio Detection And Ranging' – is an active transmission and reception method in the microwave GHz range. Radar sensors are used for contactless detection, tracking, and positioning of objects by means of electromagnetic waves.
A radar antenna emits a signal in the form of radar waves, which move at the speed of light. When the radar waves strike an object, the signal changes and is reflected back to the sensor – similar to how an echo is created. The received signal arriving back at the antenna can be processed in order to identify the object and determine its position using the data collected. It is also possible to then emit a pulse to trigger a reaction.
Radar technology offers certain advantages as it:
is independent from weather conditions
tolerates extreme heat and cold
works even despite overexposure and bad lighting conditions
works in the dark
is maintenance-free
offers measurement of distance & speed, tracking, positioning of objects, determination of ETA, object classification, people count
is suitable for indoor & outdoor use
---