Our Military and Hi-Rel SOS team brings 25 years of industry experience of assured sourcing using the latest anti-counterfeit detection methods to the AS9120 & BS EN ISO 9001 standards. Read our real life customer success stories and see where we could add value to your business.
---
Rigorous Inspection and Test for Aerospace Applications
A large aerospace company approached the Military & Hi-rel sourcing solutions team with a serious obsolescence issue. A very old metal can type transistor was impacting their ability to complete a last time build of a legacy programme. The company's procurement team had scoured the market and located an available batch of the transistors, but needed them to be safely procured and extensively tested. They turned to SSS for help.
After safely securing the parts, our team then agreed a rigorous inspection and testing procedure with the client. The test flow would be carried out in stages and would be stopped at any sign of failure.
The parts would initially be visually inspected in accordance with AS6081.
On passing the visual inspection, a sample would be de-capped for die inspection and the remaining parts would be 100% X-rayed.
Finally, the parts would be electrically tested on a custom-built test circuit.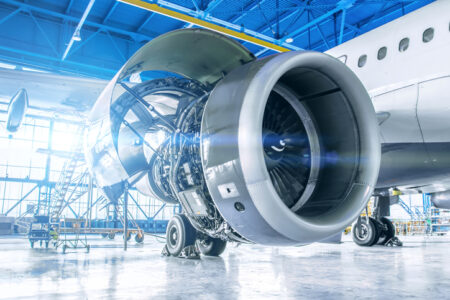 We implemented the above procedure on the product batch – and after a tense 4 weeks of testing and reporting every completed stage, all the parts passed with flying colours.
The customer subsequently revealed to us that this testing solution had saved them millions of pounds in redesign and more importantly requalification costs.
After this exercise was completed, the order was chosen for inspection during our AS9120 audit; the AS auditor commented that it was one of the most comprehensive testing flows he had ever seen.
---
Screening and Testing for the Global Oil & Gas Sector
A global oil and gas customer required assistance in procuring and screening a stud diode to a very in-depth specification. The diode had to work at extreme temperatures (>165° ), meet certain electrical criteria and be reliable for a long period of time in a harsh environment.
After long discussions with our customer, a specialist screening test house and directly with a specialist high reliability diode manufacturer, we agreed a final specification. After a successful test run, a very satisfied customer placed a large annual order (which is set to increase every year due the ongoing success of the end customer's product).
---
Total Confidence in Assured Military Component Supply
One of our largest Mil/Aero customers requested assistance from our Mil/Hi-rel sourcing team to locate an obsolete 64M x 16 Flash memory device. Their engineering team had found stock via the internet, but after examining supplied photos of this product, they were concerned that the parts were possibly counterfeit; furthermore, the supplier was not on their approved list.
After locating stock via one of our AS9120 approved suppliers, a comprehensive inspection and test procedure was jointly created with the customer. The parts would be subjected to the standard AS6081 inspection but additionally all parts would be 100% X-rayed (AS6081 only states a sample batch) and a test circuit would be created with custom test software.
Over one thousand pieces were procured and tested with no failures. The whole order only took 8 weeks to complete – including the building of the test circuit. Not only did this save the customer considerable redesign and requalification costs, but it also saved them an estimated 6 to 9 months of production time which would otherwise have been lost.
---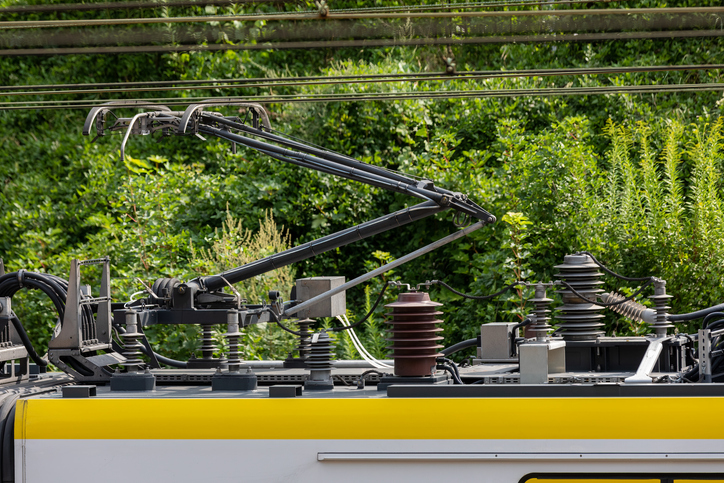 Specialist Long Term Outdoor Storage Solutions
One of Europe's largest train manufacturers contacted us after seeing a presentation on specialist long term storage material by our Mil/Hi-rel sourcing team at a TFL supplier conference.
The Sourcing & Obsolescence Services (SOS) team is franchised for a specialist long term storage material called INTERCEPT TechnologyTM. This unique product can store anything from small electronic components to aircraft, keeping them in perfect condition for 5 to 15 years. Not only is it approved by the MOD, NASA and various other organisations, but the material is also approved by TFL for storing underground train spares.
The train manufacturer had an issue with storing large transformers outside, having experienced product becoming damaged when using standard packing materials. After being advised of the appropriate dimensions and the period of time required for storage, the Mil/Hi-rel sourcing team supplied bespoke shrink-wrap packaging to protect the units outside for 5 years. The site manager was so impressed by the money and time saving, he is now recommending the use of Intercept Technology at all their other UK sites.
---
Visit our Military & Hi-Rel SOS page to learn more about the Sourcing & Obsolescence Solutions and services that we offer or