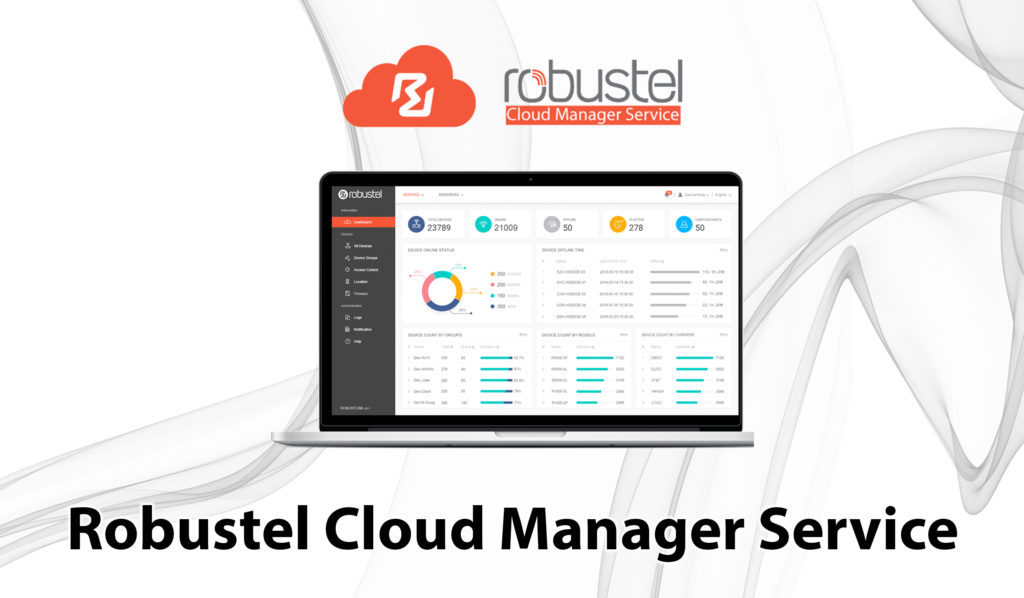 Robustel is one of the world's leading manufacturers of industrial quality solutions for the IoT and M2M market, and are recognised for their portfolio of wireless modems, routers and gateways in forms of IoT solutions. Part of what makes their portfolio successful is the Robustel Cloud Manager Service (RCMS). RCMS was designed to provide rapid device deployment and extensive management through clear user interface and on-boarding processes, making it a flexible, secure and cost-effective way to collect, store and distribute device data.
RCMS is available as a hosted Cloud service or as a locally installed (Stack) service.
Features
Management Dashboard
Central dashboard provides a clear, visual overview of all your connected devices' statuses in one place including device data usage, performance and cost.
Zero-Touch Deployment
Remotely deploy and manage your Robust devices through templates and profiles instantly without user intervention
Device Monitoring
Understand your environment by identifying/preventing problems through historical/current data on individual/group devices. Get reports and alerts on network connectivity, signal quality, data usage, packet loss, and more.
SIM Card Integration
Integrate with leading SIM providers to control and monitor your SIMs from a single interface through power API integrations
Remote Management
Monitor, diagnose and fix remote devices through an online interface. You can also remotely configure and perform firmware updates on individual or bulk devices in seconds.
RobustVPN
RCMS brings next generation hardware defined VPN solution to your fleet – RobustVPN makes creating and monitoring VPN connections simple and can integrate with popular protocols like OpenVPN.
For more information, please contact us using the form below