Introducing the new Digi IX15 combined industrial-grade XBee gateway and cellular router; a low-price, quick-to-market option to chip-down DIY designs for networking operations.
The IX15 helps build XBee or other cellular networks for connectivity to cloud applications or data centres using Python programming for edge computing.
With C1D2 certifications and its rugged casing, it is designed to withstand harsh, corrosive environments making it ideal for oil and gas, water/wastewater, solar, agriculture and other industrial applications.
When developers require a highly secure, common platform to reduce costs and time-to-market, the IX15 is a reduced-risk, efficient option.
The Digi IX15 is compatible with Digi Remote Manager (Digi RM) – the command centre for your deployment. Digi RM is a cloud-based solution that allows the user to connect, setup, mass configure and maintain for thousands of remote devices.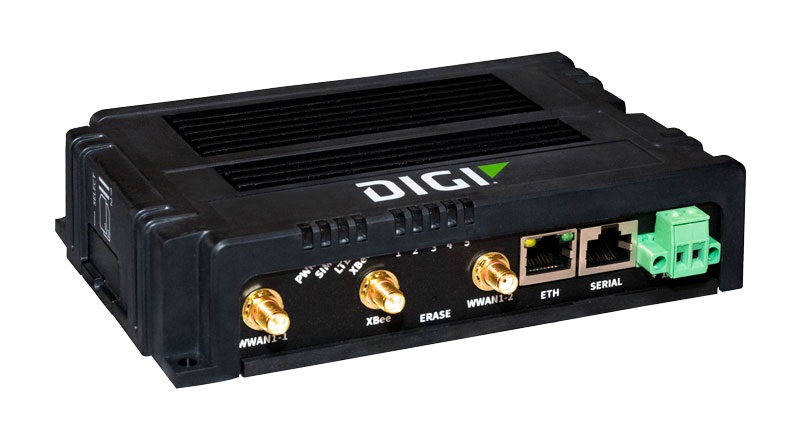 Digi IX15 Features:
2.4GHz Digi XBee® 3 (Zigbee / DigiMesh / 802.15.4)
Cellular (Global LTE Cat-4, 3G, 2G)
Edge compute programmability – Python 3
Dual SIMs and Digi SureLink®
Bluetooth (hardware – 5.0, software – 4.2)
1 x Ethernet (10/100)
1 x Serial Port RS-232/485 (RJ45 10-pin)
Operating Temperature -40°C to +74°C
Digi TrustFence® security framework
Flat surface mounting or optional DIN rail clip
Class 1 Division 2 (C1D2) certified