The Solid State Group
Solid State plc is a high value-add manufacturer and specialist design-in distributor to the electronics industry. It has particular expertise in specialist industrial and ruggedised computers, electronic components, antennas, microwave systems and battery power solutions.
Serving industries with demands for complex, performance-critical products, the Solid State trading brands have become recognised industry leaders through consistently delivering product quality, high service standards and comprehensive technical support.
Solid State plc has two principal trading companies in the UK; Solid State Supplies Ltd and Steatite Ltd. In addition we market our products through industry leading brands ndura RUGGED® and RZ Pressure.
Through an in depth knowledge of the markets we serve and the technology available, Solid State is an established supplier to clients with exacting standards in the aerospace, environmental, government, industrial, medical, oil & gas and transportation markets.
The securities of Solid State plc are ONLY traded on the Alternative Investment Market (AIM). There are no restrictions on the transfer of AIM securities.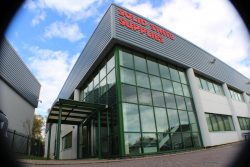 Solid State plc is incorporated in the UK.
Registered office: 2 Ravensbank Business Park, Hedera Road, Redditch, Worcestershire, B98 9EY, UK
Registered in England & Wales. No. 5386353.
The main country of operation of Solid State plc is the UK.