Ambient Energy Manager PMIC Family
The AEM is an integrated energy management circuit that extracts DC or AC power from different types of ambient energy harvesters to simultaneously store energy in a rechargeable element and supply your system with two independent regulated voltages. The AEM family enables you to extend the battery lifetime and ultimately eliminates the primary energy storage element in a large range of wireless applications such as industrial monitoring, geolocation, home automation, tracking and wireless sensor nodes.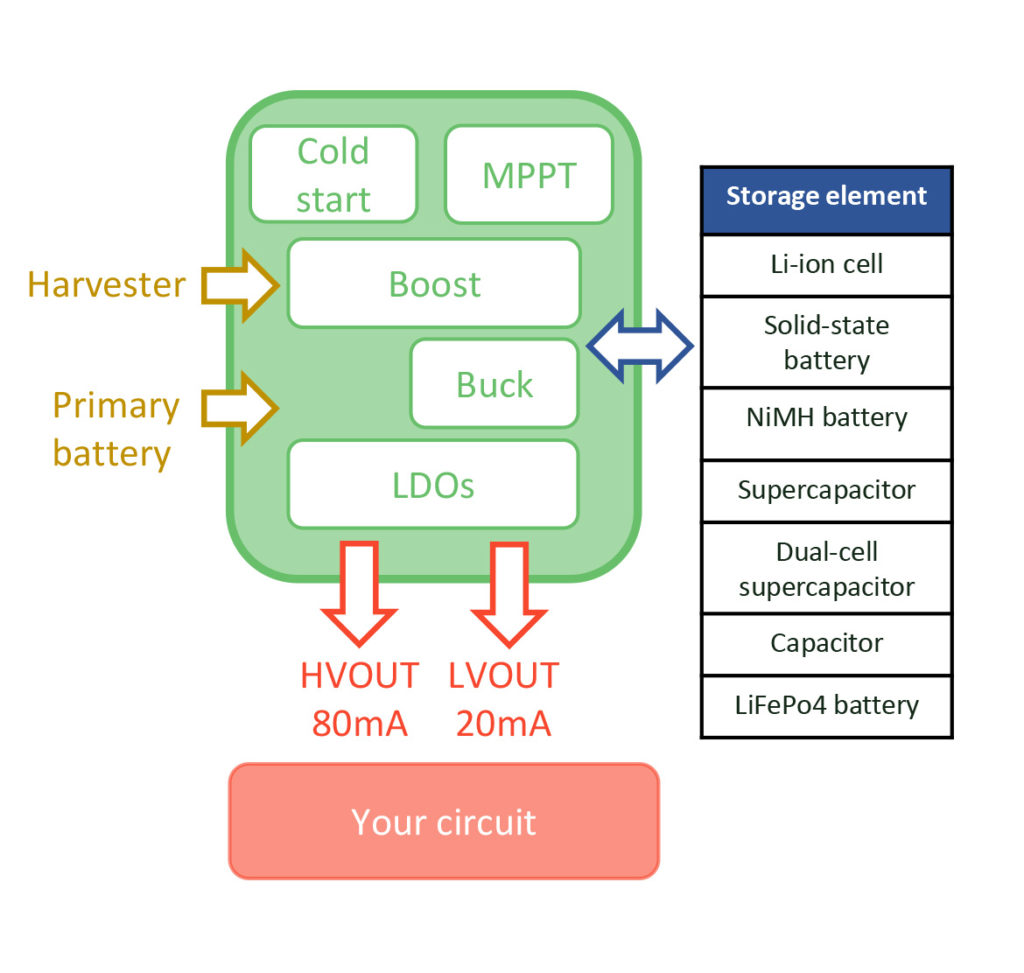 Target Applications
Geolocation
Industrial monitoring
Smart city
Smart building
Smart agriculture
IoT
Wearables
E-health monitoring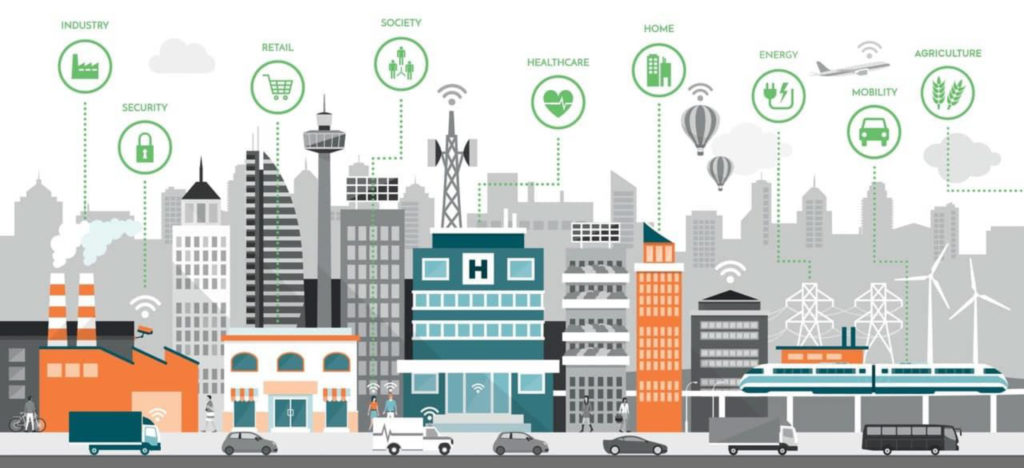 Features
Sources
Solar : AEM10941
Thermal : AEM20940
Vibration : AEM30940
RF : AEM30940Solar : AEM10941
Cold Start
3 μW @ 380 mV (typical)
150 μW @60 mV for the AEM20940 (typical)
-18,5 dBm @ 868 MHz / 915 MHz (typical)
-12 dBm @ WiFi (2.4 – 2.5 GHz) (typical)
Footprint
Down to only 7 passive components
Configureable MPPT
Configurable MPPT with 2 pin programming
70 – 75 – 85 – 90 % for the AEM 10941
50 – 55 – 75 % for the AEM 20940
50 – 65 – 80 % for the AEM 30940
ZMPTT Configuration
Constant impedance regulation for AEM 20940 and AEM 30940
Ultra-Low Power Boost
Input voltage range from 50 mV to 5 V
Efficiency up to 95 %
Integrated LVOUT LDO Regulator
Fixed voltage at 1 2 V or 1 8 V
Up to 20 mA
Power gated dynamically by external control
Primary Battery
Automatically switches to the primary battery when second battery is exhausted
Flexible Energy Storage Management
Selectable overcharge and overdischarge protection
For any type of rechargeable battery or (super)capacitor
Fast supercapacitor charging
Warns the load when battery is running low
Warns when output voltage regulators are available
Warns when the primary battery is used
Integrated Balancing Circuit for Dual-Cell Supercapacitor
Leakage Current
400 nA with LDOs disabled
600 nA with LDOs enabled
Please contact Hugh.Wratten@sssltd.com or use the form below to find out more.