---
The Internet of Things (IoT) connects billions of devices worldwide, generating huge amounts of data. Transporting all this data to cloud infrastructure and processing the data in the cloud can be prohibitive, both in terms of cost and system performance.
Edge Of Net Computing allows data to be processed at source; only the much-reduced critical data or results need then be sent to cloud infrastructure, reducing transmission and processing costs. This can also have the added benefits of reduced latency, reduced total power consumption, and, with care, improved security.
The PE1000N from ASUS IoT is an ultra-compact computer for AI inferencing at the edge. ASUS IoT developed PE1000N to directly serve the burgeoning smart-manufacturing market. Compact size and anti-vibration design make PE1000N especially ideal for embedded automation solutions and smart factory applications, such automated guided carts (AGCs) and autonomous mobile robots (AMRs).
Based on the powerful NVIDIA® Jetson™ platform, PE1000N features a fanless design for quiet operation, rich industrial connectivity for serious flexibility and supports a wide range of power inputs and operating temperatures for maximum versatility and durability. With an efficient Arm® processor, PE1000N delivers energy-efficient computing with powerful AI-inferencing capabilities, making it ideal for diverse, scalable and smart IoT applications — including traffic analysis, people-tracking and counting, mask detection and social-distance monitoring.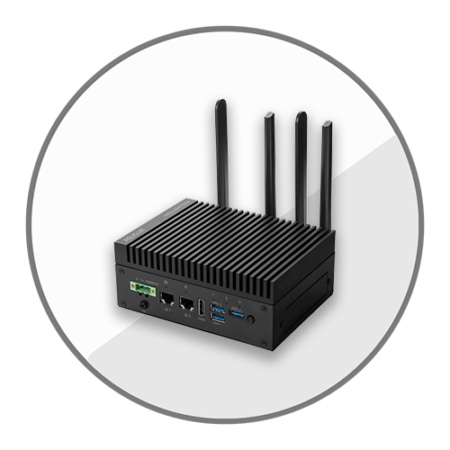 ---