Solid State Supplies Announces UK Partnership with ASUS IoT
– Close collaboration will accelerate distribution of ASUS IoT industrial motherboards, edge computers and AI solutions into new markets
Redditch, UK: Solid State Supplies today announced that it has joined the ASUS IoT Alliance Program for the collaboration of Industrial Internet of Things (IIoT) development and solutions. By becoming a partner, Solid State Supplies – a UK-headquartered distributor focusing on electronic and manufacturing markets – will be able to address more opportunities and fulfil a more diverse range of customer needs in the IIoT and AI era. ASUS IoT and Solid State Supplies aim for close cooperation to help provide complete solutions for a wide array of IoT and cloud applications, and to achieve a win-win partnership with the whole industry.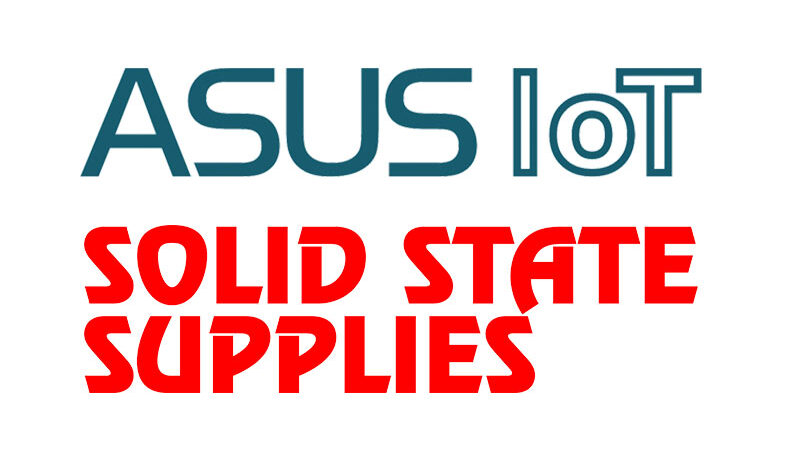 As an experienced and trusted distributor, Solid State Supplies offers customers outstanding levels of commercial and technical support. It also has particular expertise in end-to-end IoT solutions using modules, finished products and cloud connectivity.
ASUS IoT has always been an innovator in the development of high-quality, high-performance computing platforms and works closely with its partners to offer a comprehensive range of high-quality, high-performance industrial computers for the different vertical markets.
This expanded relationship opens the ASUS IoT distribution network within UK and Ireland, offering all partners easy access to the ASUS IoT line up of industrial motherboards, edge computers and AI solutions, plus the ability to benefit from Solid State Supplies' market-leading technical support and value-added services – creating a one-stop-shop solution.
"All of us at Solid State Supplies are delighted to be expanding our relationship with ASUS IoT," said John Macmichael, Managing Director of Solid State Supplies. "As a leader within the IoT field we are constantly looking for dynamic, innovative partners and the solutions that ASUS IoT can bring to bear are market leading. With its focus on automation, healthcare, hospitality and retail and the strong blend of hardware, firmware and software, ASUS IoT has the ability to add value to almost every IoT application."
"In order to provide the service that our customers demand, we continue to build on a world-class network of partners established over years," said Casper Lee, Regional Sales Director of ASUS. "System Integrators, solution providers, technology partners, software providers, value-added resellers and our colleagues in local companies throughout the world support our range of services and our quality standards. Solid State Supplies is our newest partner in this network. The company provides excellent services for vendors and resellers and we are looking forward to working with its team."
Find out more about ASUS IoT here or